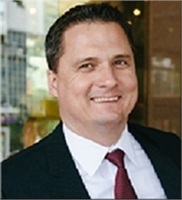 Dennis J. Watzke
President / Investment Manager
Dennis J. Watzke, born on Sheppard's Air force base in Wichita Falls, TX, returned home with his family to Louisiana after his father's military duty. Today, he lives in New Orleans (Mid-City) not far from where his mother had gone to school. Dennis has over 10 years experience as a senior executive.
Upon graduating from Archbishop Rummel High School in 1989, Dennis earned a Chemistry Degree from the University of New Orleans (UNO). While at UNO, he worked on several research projects for the Department Defense as well as other projects which resulted in a publication in an industry recognized periodical. Dennis also had the pleasure of working for the United States Custom's office where he assisted the National Petroleum Chemist with the compliance of regulatory and taxation matters for the petroleum industry.
After several years in the government sector, Dennis went to work for MCI WorldCom where he learned the technology industry and ultimately started his own Dotcom company, TelecomCareers. He and a partner started the company in their spare time which ultimately became the largest Telecom and Wireless job site on the web. The company serviced Telecommunications companies and recruiting firms from all over the globe and was regularly featured in The Wall Street Journal, The Boston Globe, Business Week and many other publications. TelecomCareers quickly became the employment authority of the Telecommunications industry.
Despite the large number of companies going public, Dennis and his partner, after careful analysis, decided to keep the company private. This decision ultimately saved TelecomCareers during the Internet bubble of 2000/2001. During this time, the company had to make tough decisions and after the dust had settled Dennis was able to rebuild.
The rebuilding process was so successful that TelecomCareers was sought after by several Private Equity Firms and was ultimately purchased in December of 2007.
Of necessity, Dennis became involved in personal investing and investment management. Dennis believed a completely independent financial services firm would best benefit his clients and after researching numerous independent Broker/Dealers decided LPL Financial was the best choice.
Watzke Financial is a completely independent planning and wealth management firm that provides its clients with personal service. LPL Financial is a national independent broker/dealer with over 13,000 representatives. Dennis holds the Series 7 (General Securities Representative Exams) and Series 66 (Uniform Combined State Law Exam). These are held with LPL Financial, member FINRA/SIPC.